Riverside dancer brings the moves to Cotton Club Revue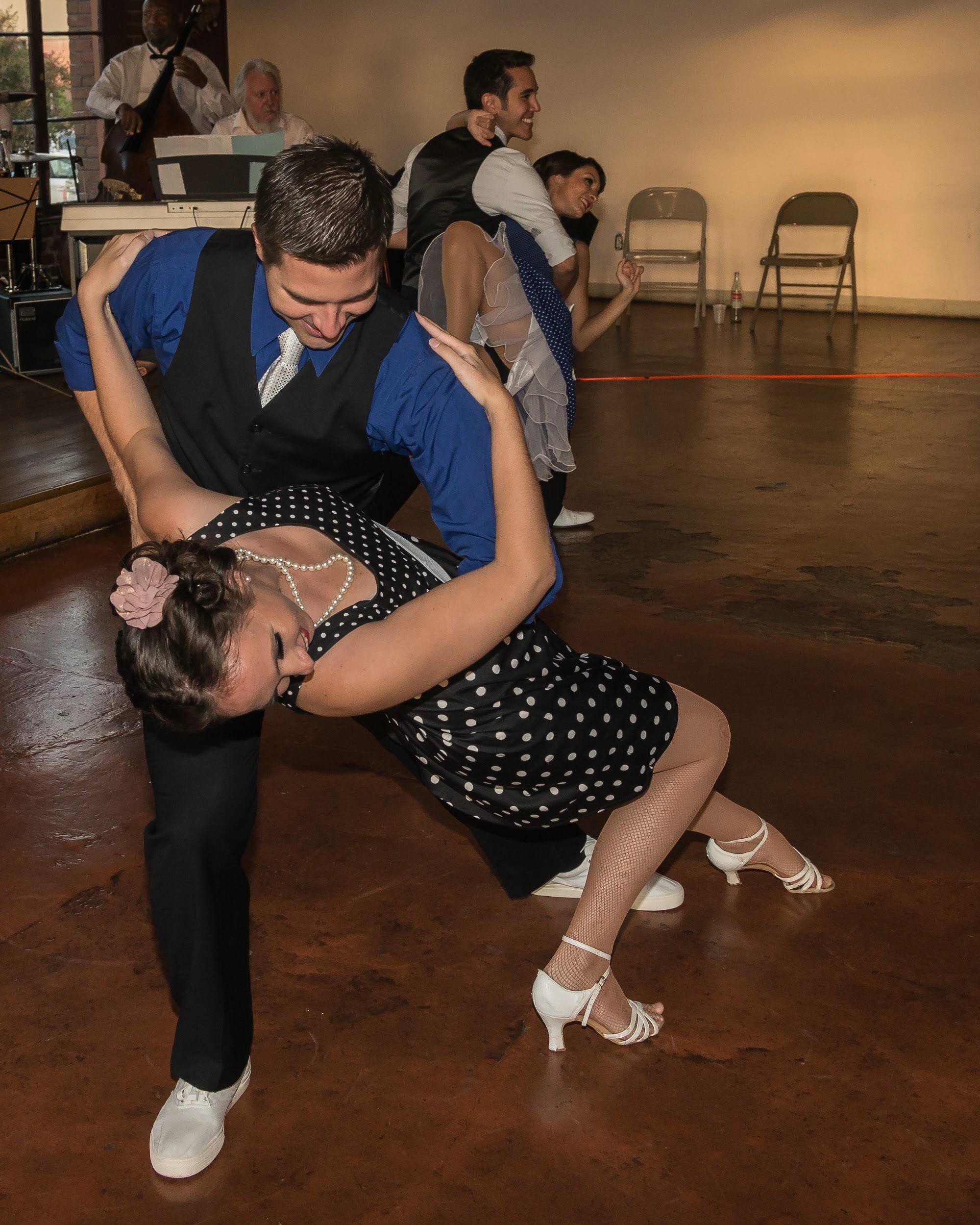 When Roland Juarez was growing up in Riverside, he would watch his Cuban-born parents dance in their kitchen. A seed was planted, and when Juarez reached his sophomore year at Martin Luther King High School, he began salsa dancing.
"My passion for dance grew throughout the years," he said, a path that led to membership with the acclaimed L.A. Fusion Dance Company and other groups. While earning a bachelor's and two master's degrees from La Sierra and Loma Linda universities and undertaking a career as a speech-language pathologist with the Riverside Unified School District, Juarez pursued his artistic passion which included joining Riverside Lyric Opera as a dancer during his college years. Currently he and his wife, Jasmine Juarez teach salsa dance at Room to Dance/World to Dance in Riverside. Roland, in addition to performing for RLO's operatic productions, serves as a lead dancer with the opera company's Cotton Club Revue annual fundraising concerts. He and five dancers, including his wife, will perform for the next Cotton Club production on Sat., July 25 at the Riverside Woman's Club, bringing their talent and an interactive audience experience to the performance.
The extravaganza will begin at 7:30 p.m. and celebrate music of the Harlem Renaissance with popular jazz tunes from the 1920s through the 1950s. The revue will offer such classic songs as "It Don't Meant a Thing," "Paper Moon," and "Mister Sandman," and tunes featuring the dancers such as "Minnie the Moocher" and "In the Mood." The revue also showcases a cast of experienced vocalists, and the band The Swingin' Years.
"What I enjoy most about Cotton Club is that we, the cast, transport [the audience] back through time, through song and dance. The audience is taken through an interactive experience where they feel they are a part of the Cotton Club and its excitement [and] energy," Juarez said.
In keeping with his Cuban heritage, Juarez also teaches Rueda de Casino, a Cuban style of dance which is best described as "square dancing with salsa steps," he says. Juarez's credits include forming the original UCR Salsa Performance Team, and for nearly 10 years serving as a choreographer for the Headdress Ball in San Bernardino, a fundraiser for the Assistance League which provides clothing and dental care for children in need.
The Cotton Club Revue, produced by Riverside Lyric Opera chorus member Anna Cameron, serves as an annual fundraiser for the opera company.