Abraham Fabella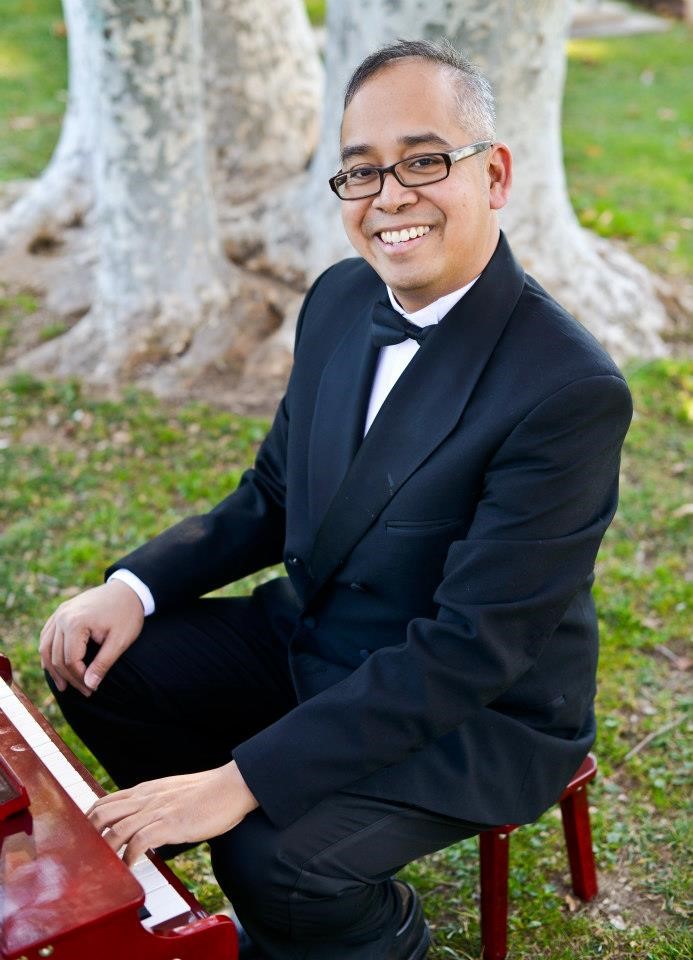 Abraham Fabella is Music Director of Riverside Lyric Opera as well as the Director of Music at All Saints' Episcopal Church in Riverside. Often, he may be found playing with singers for Socal Lotal, a monthly informal salon held in various homes and venues throughout the Los Angeles area. Among the local companies he has worked with are Repertory Opera, Pacific Lyric Association, Opera @ Europa Village and the Los Angeles Metropolitan Opera, where he led the company in fully staged productions at the keyboard including: The Marriage of Figaro, Madama Butterfly, La Boheme, Don Giovanni and Aida. In addition to his performance career, he is a much sought-after vocal coach and private instructor.
Mr. Fabella is also a composer with a Master's Degree in Music Composition from the San Francisco Conservatory of Music, where he studied with prolific opera composer, Conrad Susa. Mr. Fabella's works have been performed by Vox Novus New York, Schola Cantorum San Francisco, the University of California, Riverside Orchestra, and the San Francisco Conservatory New Music Ensemble. His music is published by Yelton Rhodes and can be heard on the Andamandum label. Two movements of his most recent composition, Sonatina for recorder and piano were premiered in January 2019.
Mr. Fabella lives in the City of Moreno Valley and in his spare time, enjoys reading, film, museums, and the outdoors.